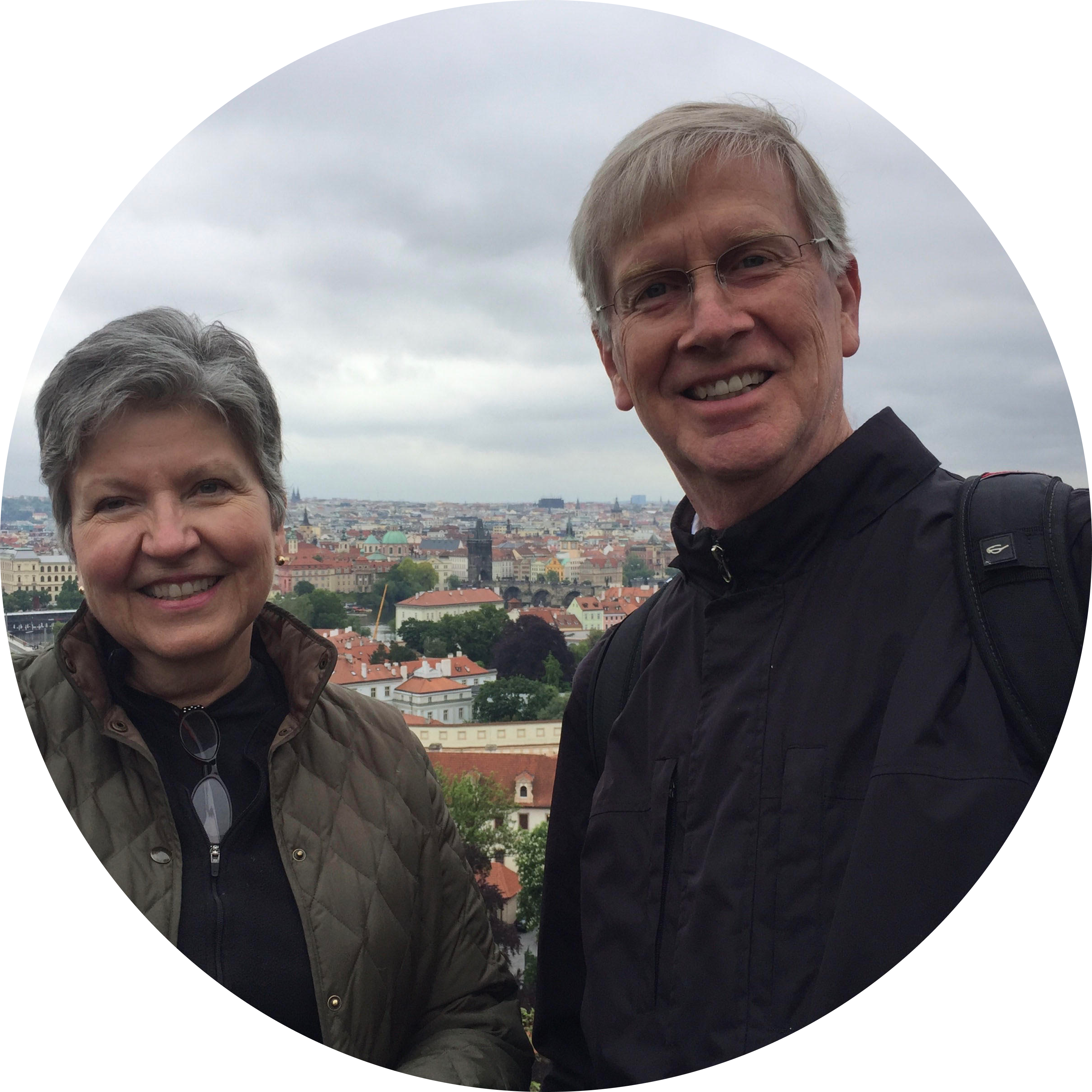 Dr. Michael Gustin & Denise Klein
Magisters
Dr. Michael Gustin & Denise Klein
Magisters
---
Description of Position:
College Magisters are tenured faculty members who live, with their families, in houses adjacent to each college. Magisters are a supportive resource for students and oversee all aspects of student life. They encourage broad cultural and intellectual pursuits, ensure the effectiveness of the college's self-governance, and care for their students' wellbeing.
---
Biography:
Lovett College is the best college community ever and the Magisters of Lovett College (or Lagisters!) are here to be advocates, mentors, advisors and friends to Lovetteers. Mike and Denise live in a house next to Commons, eating most of their meals with students, and throwing study breaks and other events at the house. Denise tends to be more of a planner, Mike is a bit more spontaneous, and their dog Walter is the boss. Brags: Denise is the creator of Magisters' Tea, Mike started student-taught courses at Rice, and Walter originated a new black lab phenotype: shy but friendly. Mike is a professor of biochemistry and cell biology, teaches a fall Introductory Biology course and a spring Monster course, and does cell biology and genetics research. Denise is a senior manager of clinical operations for a large international pharmaceutical company, but works at home. Mike is originally from Boston and Denise from Philadelphia, but Houston has been their favorite city for many years – ask about some Houston life hacks. Mike and Denise were long-time Lovett Associates and are super excited to be Lagisters and be part of the supportive and adventurous community of students and Associates at Lovett College.
---
Contact Information:
lovettmagisters@rice.edu
gustin@rice.edu
denisemaureenklein@gmail.com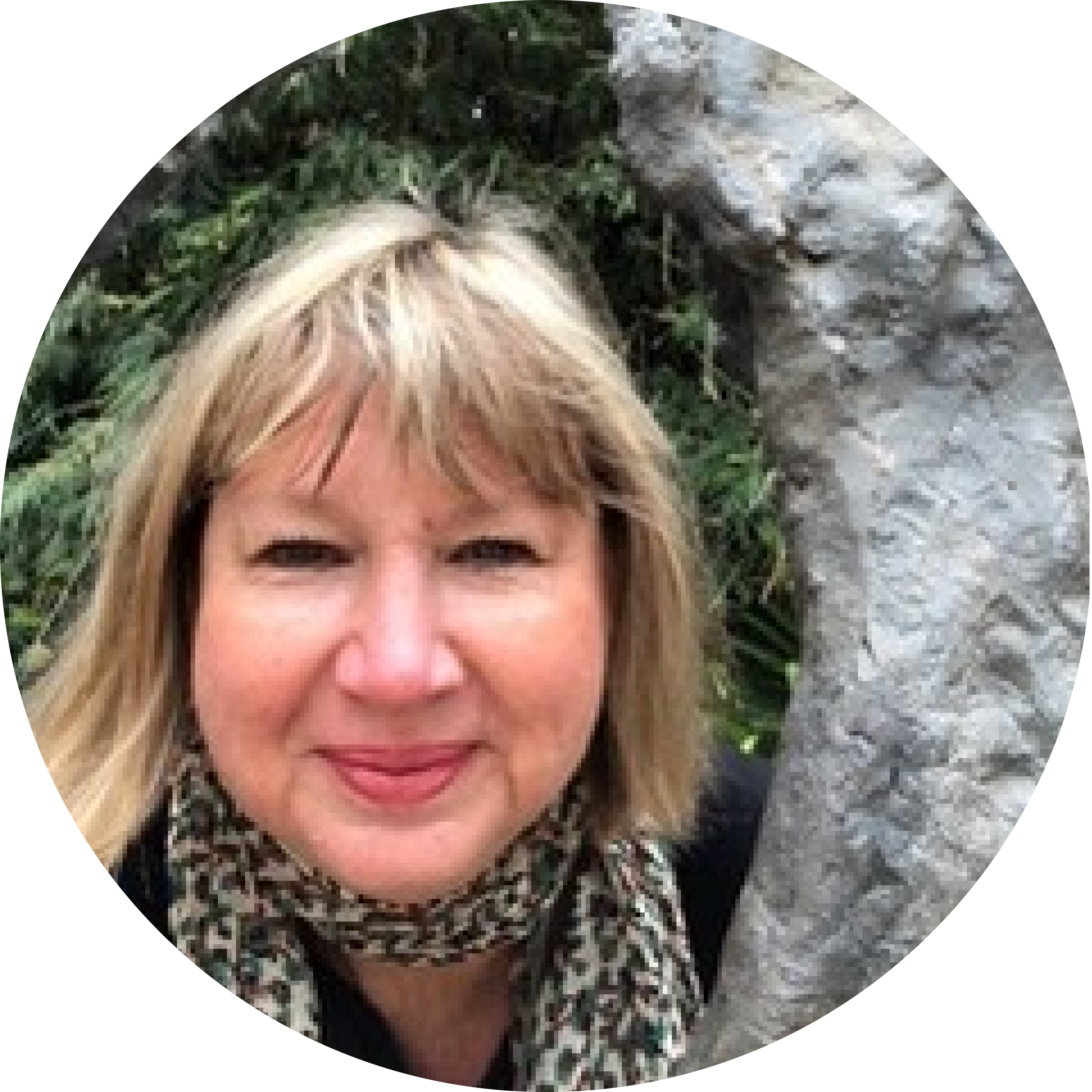 Sharon O'Leary
College Coordinator
Sharon O'Leary
College Coordinator
---
Description of Position:
College coordinators are staff members who serve as daytime contacts for students within their assigned college. They typically keep a 9-5 schedule and complete administrative office duties for the college. The college coordinator's office is the nerve center of the college, a main meeting place where students stop by to chat and get answers to questions on everything from how to pay a parking ticket, replace a room key or when to meet important deadlines.
---
Biography:
I am the Lovett College Coordinator (aka: Fairy Godmother of Lovett College, I even have a magic wand). My office looks out over the Lovett Quad where I get to see students coming and going, hanging out, doing tricks on the trampoline, listening to and playing music, practicing dance routines, blowing up water balloons (just wait for spring) oh and even studying. You will pass by my office on the way to anything important or fun, so stop in and get to know me. My office is a great place to start a conversation, ask a question, pick up mail and packages, mail a letter, buy a stamp, borrow office supplies, staple papers, copy something, get something notarized, make a cup of tea, and eat candy. My 8 year old "grand puppy" Loki, is a frequent visitor. He is an emotional support dog and a great buddy for stress relief.

I often have very important information that you won't get anywhere else. I might not always know everything, but I am a good resource for information and can guide you where you need to go for anything you might need at Lovett, Rice and Houston.
---
Contact Information:
sko1@rice.edu
Office phone: (713) 348-4964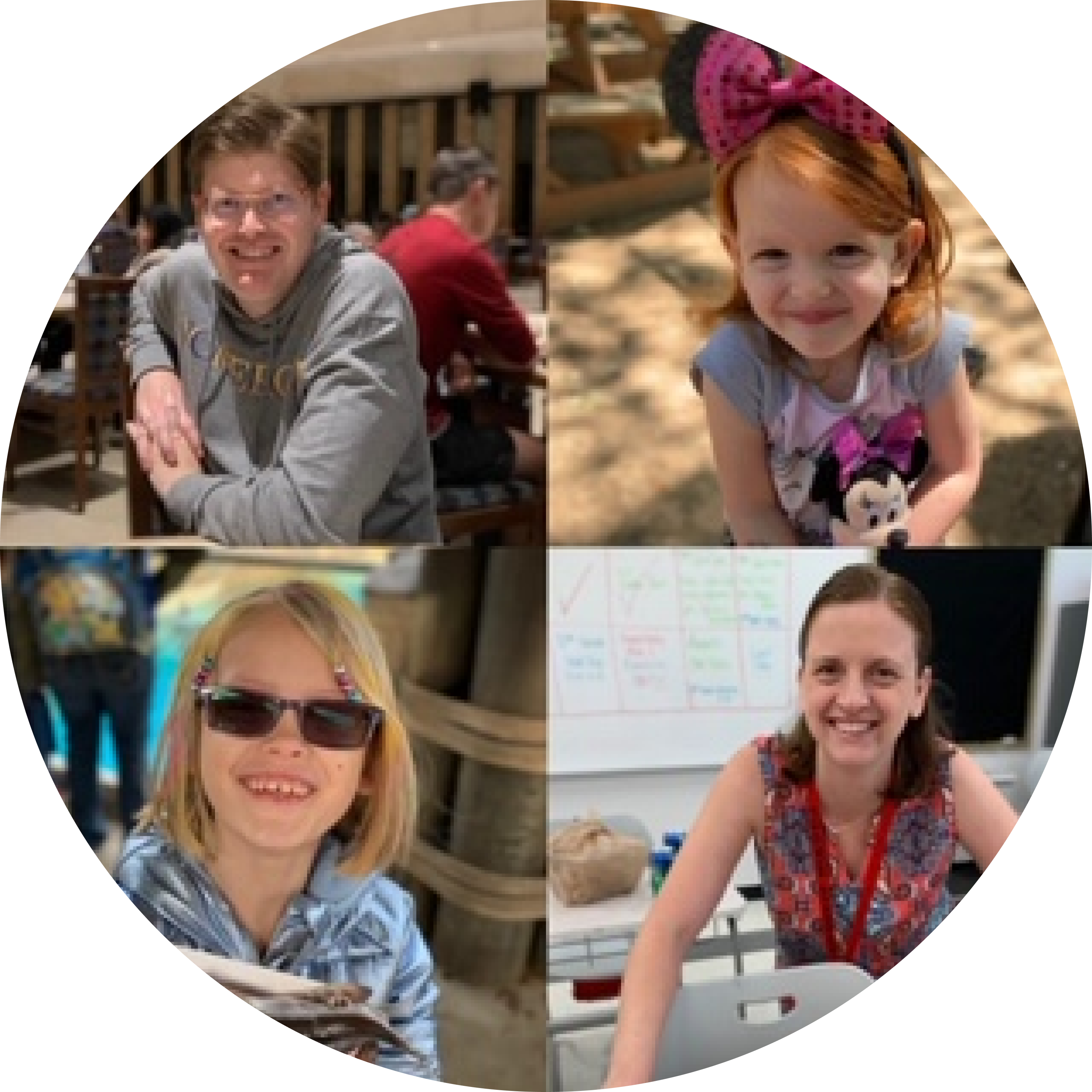 Dr. Chris Fagundes & Katie Fagundes
Resident Faculty Associates
Dr. Chris Fagundes & Katie Fagundes
Resident Faculty Associates
---
Description of Position:
Faculty Resident Associates (RFAs) are members of the faculty who o are crucial to the Rice University college system, assisting magisters in supporting the intellectual, social, and cultural activities within the college. They are especially involved in college courses taught by Lovetteers, and are resources to Lovett students as mentors with a faculty perspective.
---
Biography:
Hey Lovett! We are very excited to start our third year as your RFAs. We are originally from California, where we met in college. As Chris completed his education, we lived in Utah and Ohio before coming down to Houston. Chris is an Associate Professor of Psychology and works at the interface of psychoneuroimmunology, affective neuroscience, and health psychology. He teaches an undergraduate course he created called Stress and Health across the Lifespan. He also teaches graduate courses in Psychoneuroimmunology and Health Psychology. His lab and office are located at the Bioscience Research Collaborative. He especially enjoys mentoring students and postdocs.

Katie has a MA in Education and has worked in a nonprofit as an exhibit and program developer and as a classroom teacher. She currently teaches middle school in Houston ISD. We have two daughters who can't wait to meet you - it's been a lonely summer on an empty campus! Maddie is an outgoing 8 year old who loves Star Wars, science, art, animals, and being a big sister. She will be starting 3rd grade this fall. Juliette is a determined 3 year old who likes to play with friends, to sing Baaa Baaa Black Sheep, and "birthday parties that are for me." Our little dog Buddy, is always excited to make new friends even if he is a grumpy old man. He can definitely help you chase away unwelcome squirrels until they realize they are bigger than him! As a family we enjoy spending time at museums, parks, Rice sporting events (go Owls!), and the zoo. We also have family dance parties from time to time but have yet to have any noise complaints as we blast our eclectic music tastes ranging from Trolls to Hamilton Soundtracks. We also are interested in theater, dance, sports, and good food.
---
Contact Information:
fagundes@rice.edu
katherine.f.fagundes@gmail.com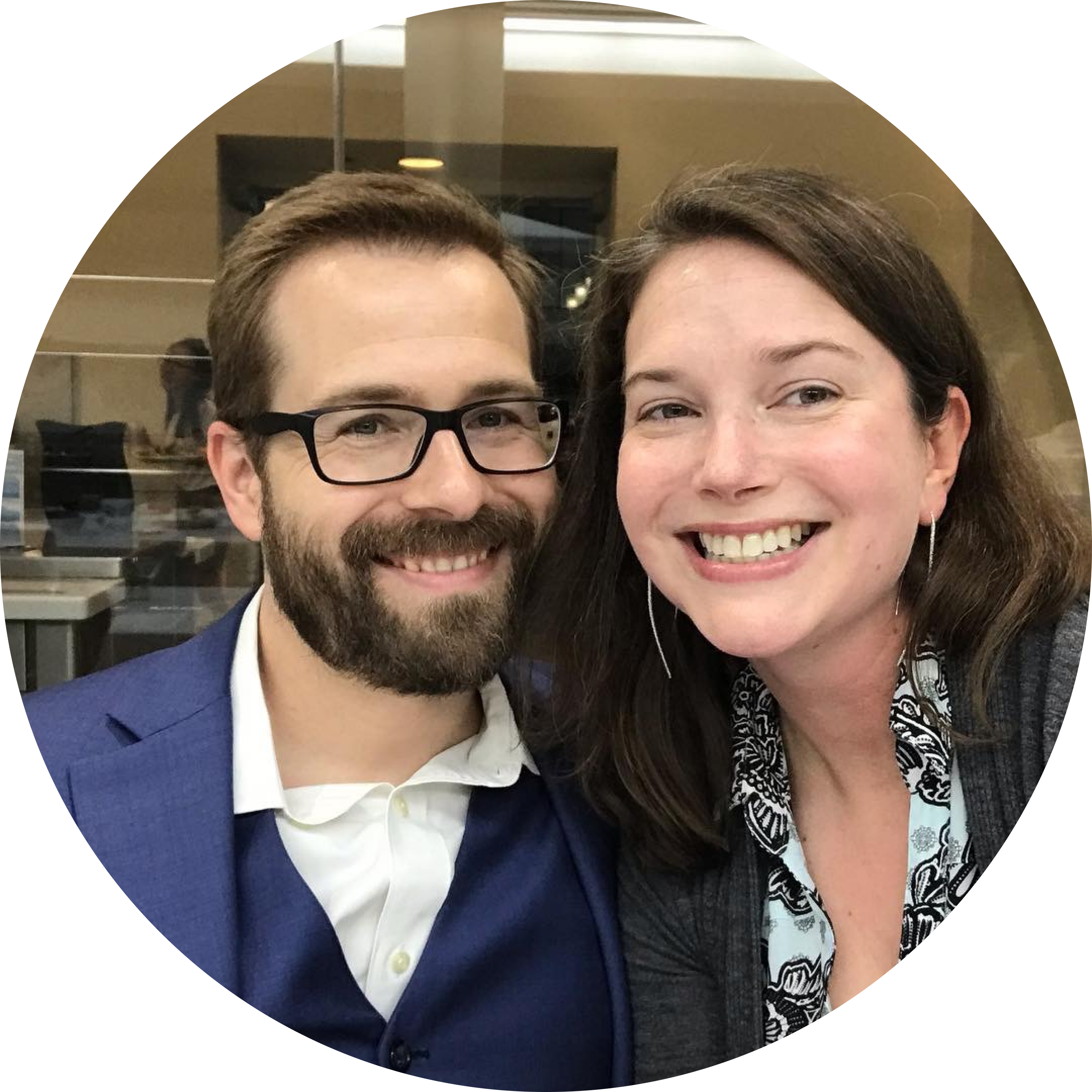 Dr. Laura Richardson & Geoffrey Riddle
Resident Associates
Dr. Laura Richardson & Geoffrey Riddle
Resident Associates
---
Description of Position:
Living among the students, Resident Associates are positive community facilitators, role models, and they provide guidance and leadership to college members. RAs encourage and contribute actively to the intellectual, cultural, and social life of the college, develop a clear understanding of university policies and procedures, including emergency response protocols, and assist the college magisters and other university officials in responding to students in need.
---
Biography:
Geoff and Laura have been Lovett RAs since 2016. Laura teaches FWIS with the Program in Writing and Communication. She earned her PhD from Rice's English department in 2015. Geoff is a lawyer with a small litigation practice, The Singhal Law Firm, downtown. He went to UT Austin and UH Law and is a Houston native. We both love playing and watching soccer (go Liverpool!) and are looking forward to organizing outings to see the Dash and Dynamo play, as well as the Rice women's soccer team. We're also big fans of board games—you may find us in the commons playing Killer Bunnies, Dominion, or Settlers of Catan. Join us! And Geoff is always down for a game of pool.

We're also music buffs—Geoff loves listening to classical music and likes to take Lovetteers on outings to the Houston Symphony (they have great student discounts). Laura is a harpist, plays the keys on and off in a rock band, and regularly brings the house down at karaoke. She's excited to meet some fellow karaoke-loving Lovetteers.

Our rescue dog, Cami, is a bundle of squirrel-hunting energy. Cami is somewhere between 4-6 years old and probably a border collie + spaniel mix. She loves going on walks, catching the frisbee, scrambling after lizards, and chasing the campus bunnies. When you meet her, she'll probably bark at you (vestiges from the shelter life), but once you give her a treat, she'll love you forever.

Stop by our apartment on the first floor for tea/coffee, to see Cami's tricks, to nab some stickers from Laura's ridiculous collection, or just for a chat!
---
Contact Information:
lkr1@rice.edu
geoffriddle@gmail.com